NVP Energy was announced winner of the Energy & Environment category at the prestigious Irish Times Innovation Awards.
Having been shortlisted from the outset, NVP Energy presented to a panel of senior business leaders at an event at the Royal Hospital Kilmainham in June and were subsequently nominated for the Energy & Environment category award. The company was announced as category winner at the awards night held, once again, at the Royal Kilmainham Hospital, Dublin.
According to the Irish Times, "Wastewater treatment remains a major environmental issue and this year's winner of the energy and environment category has turned a liability into an asset by converting it to energy. Galway's NVP Energy's technology cleans the wastewater and creates gas for use in combined heat and power systems and other applications."
The company are delighted and honoured to be recognised in the long-running annual event and look forward in continuing to innovate in the wastewater treatment sector globally. Congratulations to all the other category winners.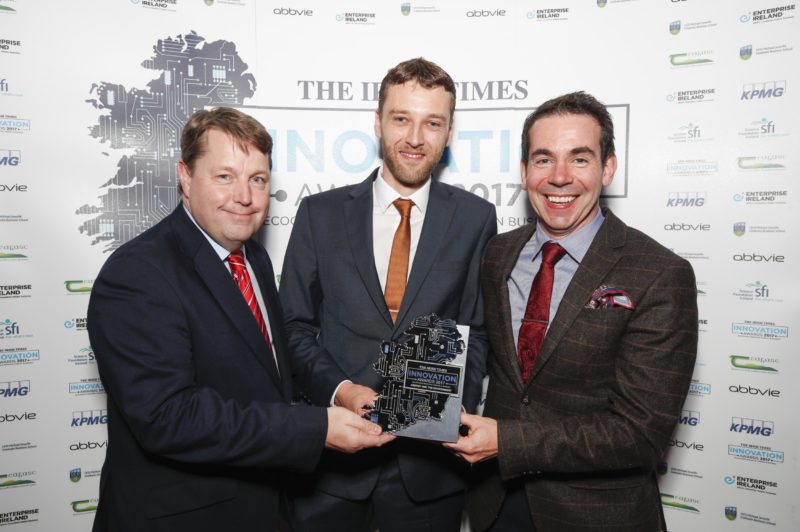 Michael Murray, Managing Director & Dermot Hughes, Co-Inventor receive award from Ciarán Hancock, The Irish Times. Picture Conor McCabe Photography.